Spartanburg Accident Law Firm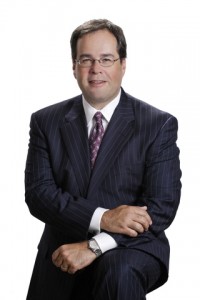 If you have been injured in a South Carolina accident, our Spartanburg accident law firm will stand up for your rights. We treat each client with compassion and dignity while aggressively pursuing maximum compensation. We understand that this is a difficult time for you and your family and will work hard to minimize your burden so you can focus on taking care of yourself and your family. Please call the Dan Pruitt Injury Law Firm right away.
How Our Spartanburg Accident Law Firm Can Help You
When you have been injured as a result of someone else's negligence or wrongdoing, or lost someone in a tragic accident, you have a right to financial compensation for your expenses and losses. In the majority of these cases, your real opponent is an insurance company. Attorney Dan Pruitt has been fighting for injury victims like you since 1993. Our Spartanburg accident law firm only represents victims of serious personal injury and loved ones of those who have suffered wrongful death.
We will start with your free initial consultation. During this meeting we review the facts in your case to determine if your case has merit and if we believe it is worth your time and ours to move forward. If you choose to hire our firm and we agree to handle your case, we will work on a contingency fee basis. Accident victims are not asked for a retainer, and are not charged hourly attorneys' fees. Instead, we receive a percentage of the compensation if, and only if, we recover money on your behalf.
Mr. Pruitt understands how difficult it can be to meet with an attorney when you are recuperating from your injuries. If it is not reasonable for you to travel to our office, Mr. Pruitt will gladly meet with you, personally, in your home or hospital room, or even over the phone.
Examples of Successful Accident Cases
Our Spartanburg accident law firm has a history of success. Each case is unique and results will vary based on the circumstances in your case. Some examples of our successful cases include:
$1,500,000 – Trucking accident resulting in severe brain injury and fractures
$650,000 – Car accident resulting in crushed legs and spleen injury
$625,000 – Nursing home neglect, medication error resulting in wrongful death
$500,000 – Nursing home neglect, patient dropped resulting in leg fracture and wrongful death
$485,000 – Car accident causing brain injury
$450,000, plus medical care brain injury and leg fracture in a Workers' Compensation claim
$450,000 – Nursing home neglect resulting in bedsore
$250,000 – Trucking accident causing back injury
If you need aggressive and reliable legal representation for your injuries, in South Carolina please call our Spartanburg accident law firm today at (864) 280-7660 or contact us online, so we can schedule your free initial consultation.